HBR 7/26/23 Race #4 of Summer Series
First Gun Time: 18:30:00
Race Conditions: sw 9-13kts
First things first, let's talk about Altair! An amazing 3rd place finish in this race. ONLY 19 minutes behind Falcon and Lassair. We did NOT finish last to the relief of the RC boat and sailed happily into the Hingham Inner Harbor where we dropped some crew, then rowed in from the mooring. First time all season that we have had our "regular" crew, so we celebrated by taking on all new roles. (Quibblers might note that there WERE only 3 boats in Class C for this race). Perhaps we need a faster boat?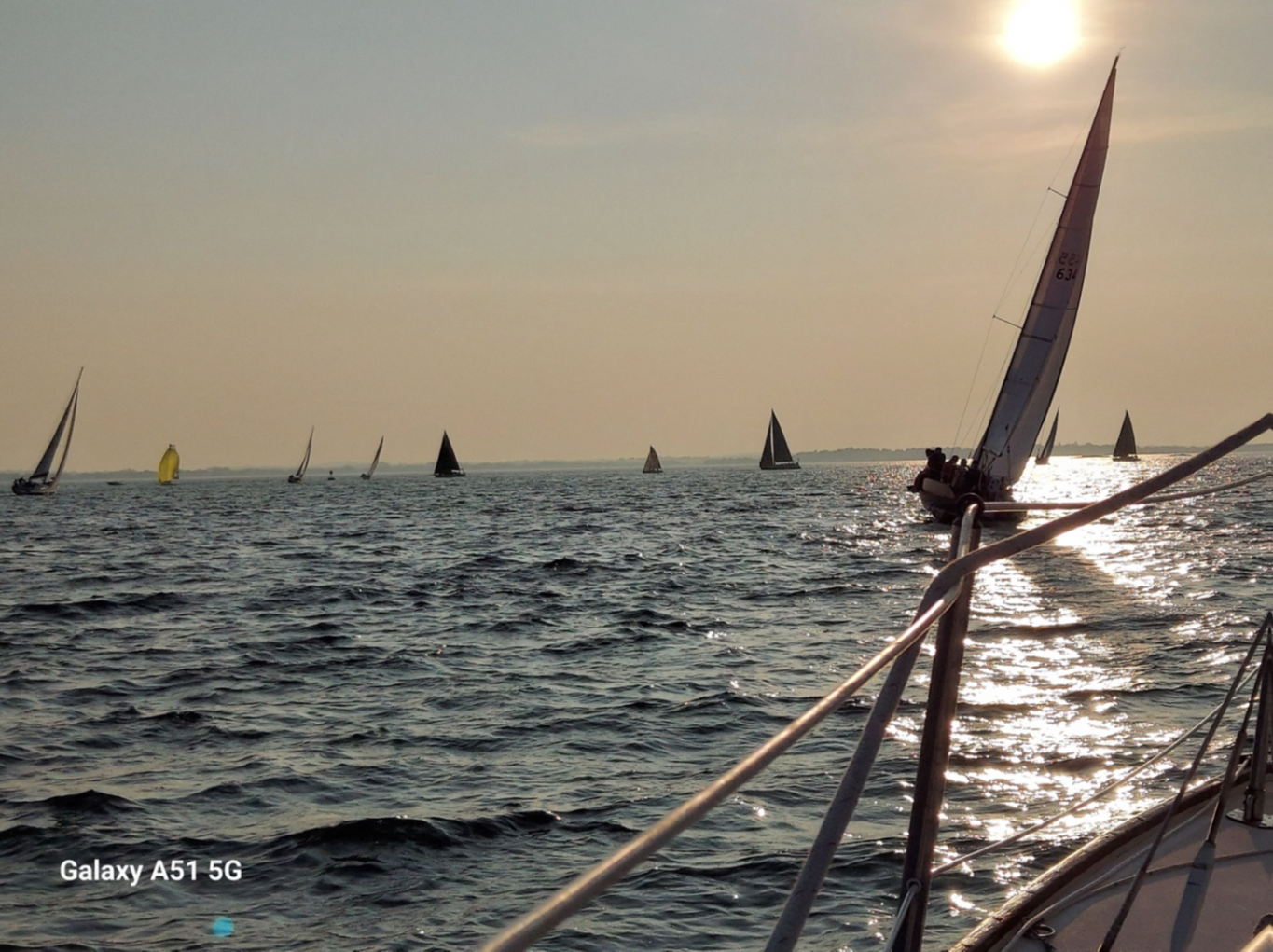 The largest, fastest boats had a great evening, and the competition was stiff as they battled upwind. From our vantage point we could basically see nothing much BUT the spinnaker leg was gorgeous! Seven A-boats, led by Wild Ride, and 2 B-boats, the two Evelyn 32's, finished in under one hour. Basically, these boats were FLYING despite the light winds. Great finishes as Casuarina, Echo, Ladylove all finished within a minute of each other. Naturally there was no screaming and no protests ensued. (How would we know anyway?)
In other news the two Evelyn 32-2's were first and third last night. Wharf Rat won and was also within a minute of the A boats mentioned above, so the finish line must have been quite crowded. Melody took second and the B boats completed the race quickly. (Somehow the various photos my crew took of the spinnaker leg have so far not been provided to me…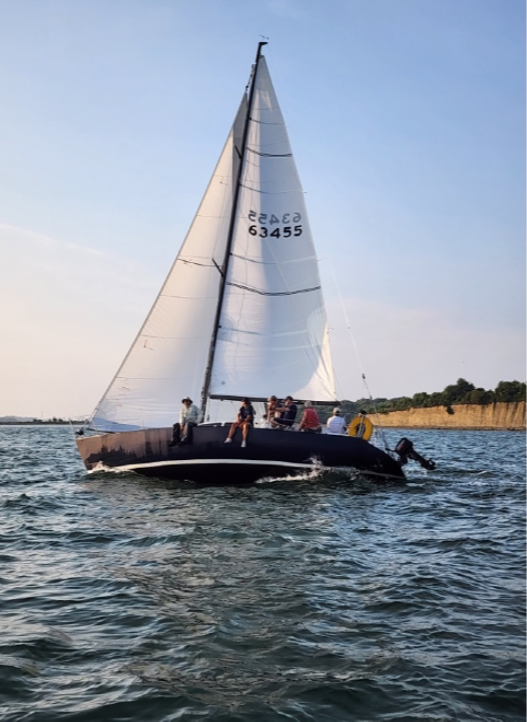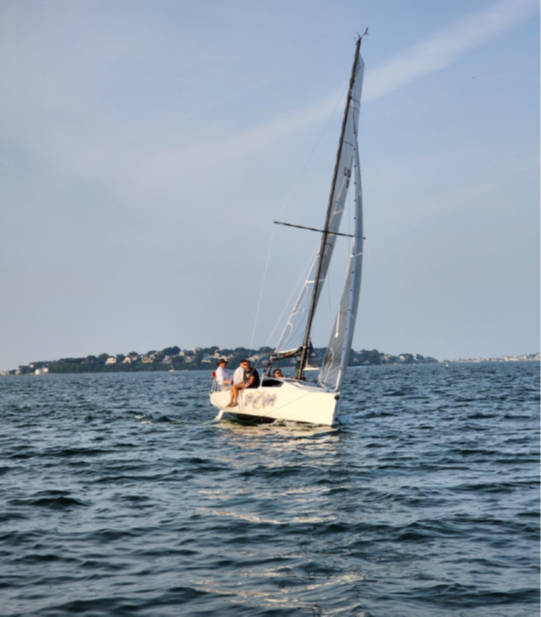 The summer series for A, B and C will be decided next week, BUT seems safe to say that Sean Gallagher and Falcon will take first in the C class, with Gusty and Lassair in second and third respectively. You might think I put these photos in to compensate for my lack of knowledge on the actual facts of the race. You would be right, and If I get more photos, I will add them after the fact if necessary. Though it was by far the best breeze on a Wednesday it was still more of a light wind evening once again. (I remember we had wind for these races last year and it was a bit more fun). Today as I write this there is a powerful breeze and not one of my crew available to sail in it. Unlike last night it is being capped off with a lightning storm. Good to see you have some consistency Summer 2023.
Richard McManus, Altair, your faithful but poorly informed reporter