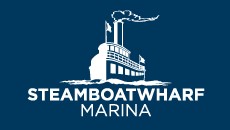 Awards
Hingham Bay Racing has a number of long standing awards for competitors within the fleet.
---
Hingham Bay Bucket
The HB Bucket goes to the boat in each class with the highest 3 race total points in the following 4 weekend races:
Circle the Lights Race
Solstice Regatta
Hitchcock Trophy organized by Hingham Yacht Club
Chowder Cup
---
Hingham Bay Cup
The Hingham Bay Cup is awarded to the boat in each class with the highest 10 race total points for the following Wednesday Night Racing series:
Spring Series
Summer Series
Flashlight Fall Series
---
Fleet Captain's Award
At the end of each season, nominations are sought from racers in the fleet and Fleet Captains then vote for the recipient who best meets the following criteria:
Any Skipper / Crew who actively raced throughout the season.
Demonstrated knowledge of The Racing Rules of Sailing.
Unwavering adherence to the Basic Principle of the Racing Rule "Sportsmanship and the Rules", in particular the following clause will be strongly considered as a basis for awarding this trophy: "A fundamental principle of sportsmanship is that when competitors break a rule they will promptly take a penalty or retire."
Demonstrated goodwill towards all other competitors.
Demonstrated sharing of sailing knowledge with other competitors, especially with new members of the fleet.
---
Bent Rudder Award
The Bent Rudder is given to the skipper of the boat that pulls off the most embarrassing/boneheaded maneuver of the season.
---
Racing Recap Award
New award for 2023! Each twilight race, one boat in the fleet will be assigned to provide a written recap of the race, from their boats perspective, which will be posted to the website for the fleet members to enjoy. The recap can be written by anyone on the boat during the race, or collectively by the crew. Best recap, as voted by the fleet captains, wins!
---