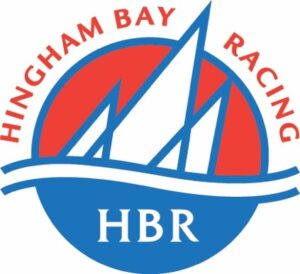 As a way of showing our support to the staff of the 99 Restaurant in Hingham and giving back to the community at need during the COVID-19 Crisis, the captain and crew of JAM has this week donated meals for 60 people to Father Bills homeless shelter in Quincy. Following JAM's lead, and at last count, Magpie, Wizard & Static have joined to provide a combined 240 meals over the next 4 weeks!
Let's keep up the good karma and giving spirit!
Hingham Bay Racing would like to encourage each Wednesday night captain to solicit donations from your crew to support this effort with the goal of providing these meals to Father Bill's one night per week. The weekly cost is approximately $380 including tip.
Any and all participation is welcome, so whether you race double-handed or with 10 on the rail any commitment you and your crew can make to this worthy cause will put food on the table for someone who needs it.
The JAM crew – Steve & Maureen DeMenna and John & Jean Feldmen – has organized for these meals to come from the 99 Restaurant in Hingham, as well as the pick up and delivery of the meals to Father Bill's in Quincy each week. All donations will go fully to purchasing meals and all meals purchased will go directly to Father Bill's of Quincy.
So each week we are supporting the staff of the 99 who have long served our Wednesday night Twilight Racers and putting food on the table for those in our own community during this time of crisis for all.
Please email Steve DeMenna ([email protected]) directly to participate in this worthy cause.
Thank you in advance to all Captains & Crews who choose to participate, I will provide updates over the coming weeks as I receive them from Steve.
Tom Curtis [and the entire board of Hingham Bay Racing]
President, Hingham Bay Racing